Makes your business POWERFUL with WhatsApp Business
Since its creation, WhatsApp has revolutionized the way we communicate.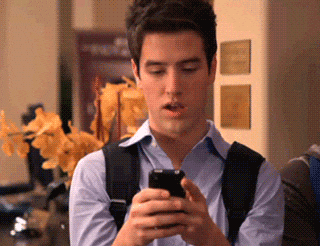 With over 1.5 billion users around the globe and 60 billion messages sent a day. It's no surprise that the business world has been looking forward to engaging customers with a global, user-friendly and rich medium like WhatsApp.
Then the WhatsApp Business solution came with the potential to leverage omnichannel communications, support the rise of conversational commerce, and bring personalization to customer conversations.
What are the Benefits of WhatsApp Business?

⚡
✅ Using a separate messaging app for business.
✅ Building trust through the Business profile.
✅ Easily respond to customers with auto-replies.
✅ Organise your customer contact list.
How to use WhatsApp Business? 
These are some of the features of WhatsApp Business:
1. Business Profile 
Business profiles will be listed as a 'Business Account' which will contain helpful information for your customers, like a description, address, email address, website, and trading hours.
2. Labels 
You can create and assign customers to labels, which allows you to organise your contacts and easily find them again using filter functions.
3. Greeting Messages 
A Greeting Message can be used to introduce customers to your business when they message you for the first time or after 14 days of no activity.
4. Automated Responses 
With Automated Responses, you're able to set an away message when you're unable to respond immediately to your customers and let them know when they can expect a response.
WhatsApp Business offers you multiple benefits for your business.
It is a great tool to specify your sales and build customer loyalty
Coment and Share! 🙌
⭐⭐⭐⭐⭐