5 Social Media Tools that will make your life easier
These 5 tools will change your life and will undoubtedly be your allies in your professional and personal projects.
Here we go!
Brand24
What is it for?
Track mentions of your brand on the web 🔥
This tool is based on enhancing your Social Listening. That is, knowing for sure what is said about you by tracking every corner of the internet.
What does it offer?
One of Brand24's strengths is detecting considerable changes in the volume of comments about your brand, 🤩 thus allowing you to track them and identify if something unusual has happened and, therefore, protect your brand's image in real-time.
Another of its qualities is the ability to detect potential leads and attract them to your brand.
How?
Looking for comments related to your product through keywords. Brand24 also has an analytical part where you can compare your brand's mentions volume with the mentions volume of competing brands.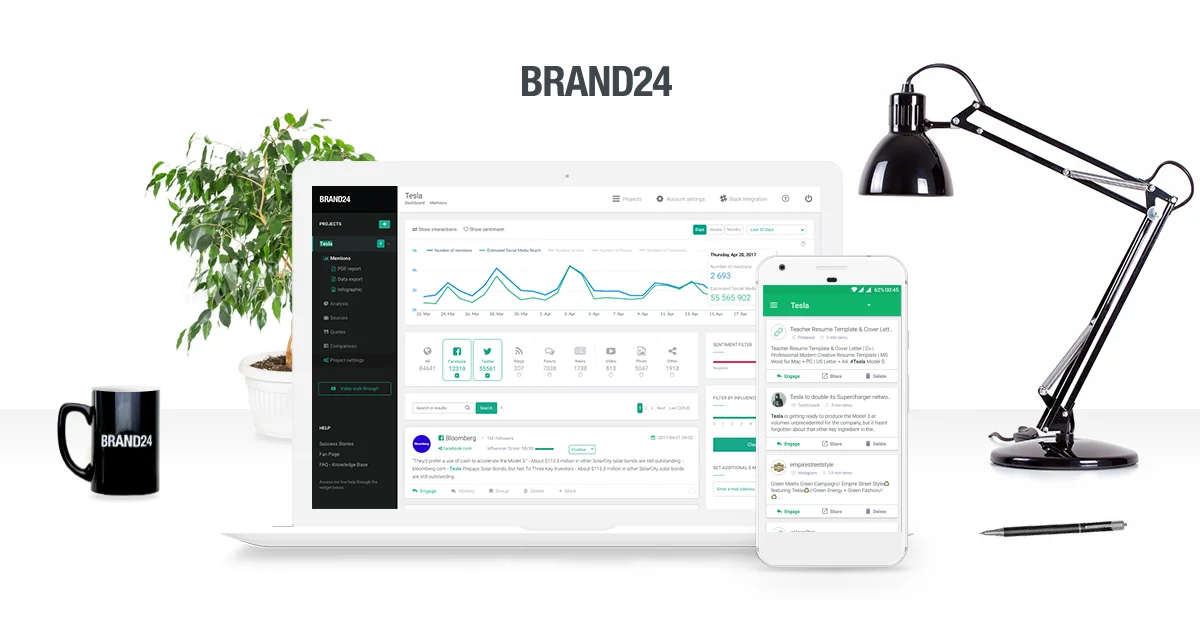 Oktopost
What is it for?
Content analysis and optimization 🔥
Oktopost is a tool focused on B2B companies that work directly on the conversion and optimization of leads.
What does it offer?
A wide variety of integrated tools organize and measure how your content is working in a certain period. One of the most useful functions of Oktopost is the possibility of tracking real KPIs from your posts on social media. You can know exactly which post has converted to a specific lead, which opens a full window of possibilities to learn about your audience.
Rocketium
What is it for?
Creation of content in video format. 📹
What does it offer? 
You can create beautiful videos, with text by adding filters, images, predesigned themes, etc. 🙌 You can choose in which format you want to publish your video (Portrait, Landscape, or square). 📐
GainApp
What is it for? 🔥
Improve content approval flow.
What does it offer? 
This tool is very useful in streamlining the approval and content management work. It shows a complete editorial calendar where you can add, review, and modify the posts that we will upload later. It has interesting functions, such as the possibility of exporting the document to PDF or CSV. 🙌
UnUm
What is it for? 🔥
Design and preview of your Instagram feed
What does it offer? 👏
You can unify the general look of your Instagram feed and share your post to simulate how they would look in your feed without the need to publish them. You can also edit your photos, assign them a key color and central theme, and schedule the post when your followers are most active.
These tools will help you in your content strategy to organize and create valuable content for your brand. 🔥
If this content helped you, leave  your comment and share this article with your friends! 🙌